Operations Director / Web Department Lead Designer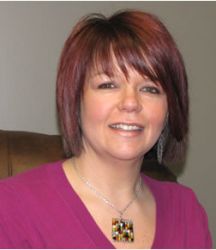 Tonya graduated from Radford University in 1992 with a B.S. degree in Art/Graphic Design and a minor in Business. Since then she has been involved in several different design related businesses including web development, graphic design, printing and soft sculpture design & manufacturing.
Tonya has been employed at Professional Networks since 1999 and has enjoyed many positions within the company including Web Dept. Manager & Operations Director. She is proficient in the Adobe Creative Suite of Design Tools (Fireworks, Dreamweaver, Adobe Illustrator, Photoshop, Flash), CorelDraw, Sage Accounting, Microsoft Word & Excel, and other industry related software.