Tuesday, 12 November 2013 14:24
YOU ARE INVITED!!!
I am sending out a second and exciting Tech Tip today because we are hosting a Technology and Beer Tasting. Start out by tasting the latest and greatest in today's technology and finish it up with tasting excellent beer.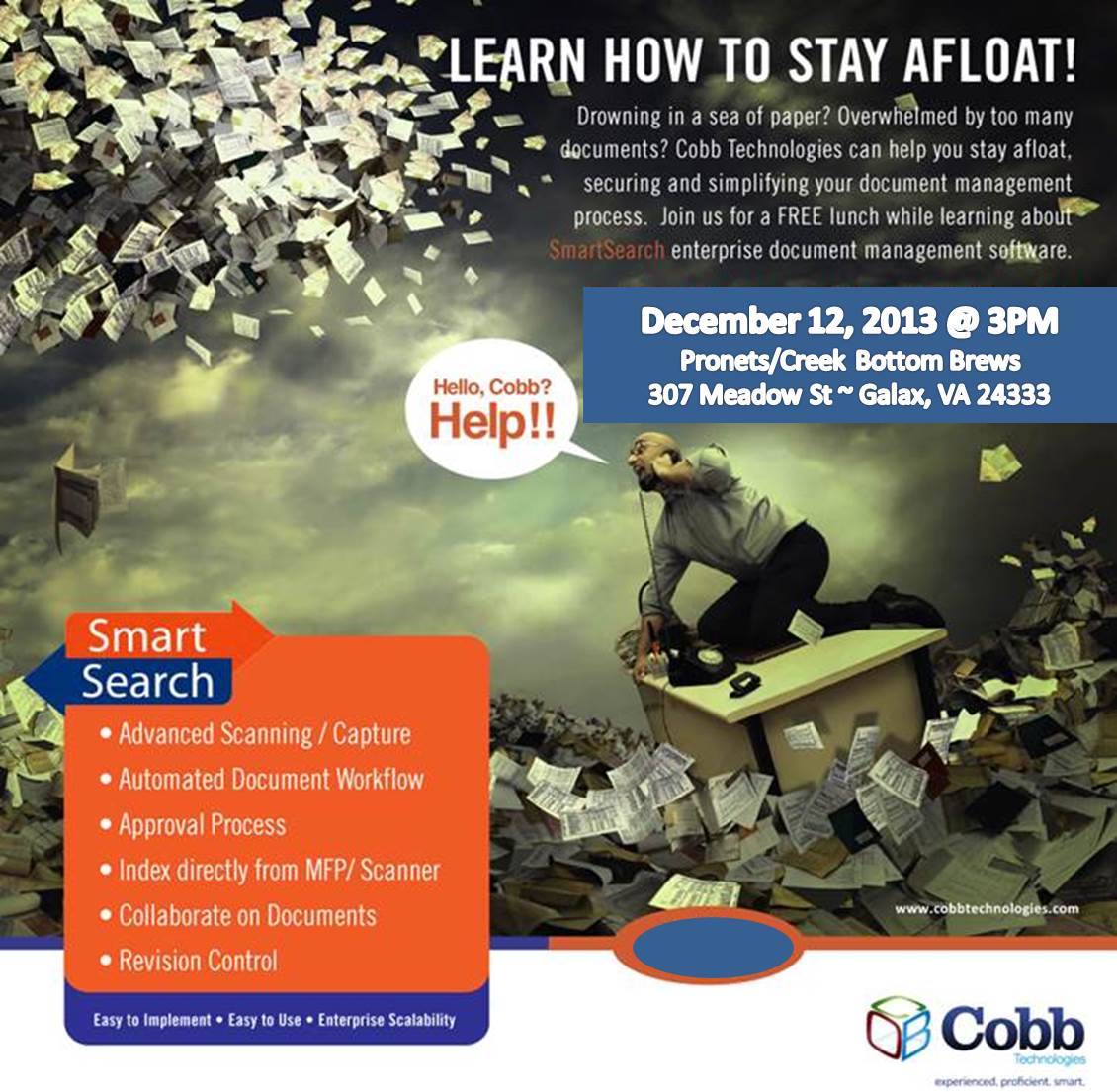 Pronets is launching its flagship Technology and Beer Tasting by introducing cutting edge technology for print management. We have been building a partnership with a company called Cobb Technologies because of their innovative approach to print management. Their approach is cutting edge and if you find you are working with a lot of paper, you should think about becoming familiar with some of these latest innovations before you make any changes to your technology and processes.

Come out and get to know what exists as options for your company, and then get to know the options for your palette! Wet your whistle on some handpicked, handcrafted brews from Creek Bottom Brews, our sister company. We will give you free beer samplings and explain the differences between each type of beer.