Happy Mother's Day, Mother Earth!
On Earth day, many of us think of "Mother Earth" and the endless amount of sustenance she yields to all humans, and like any mother's day, remember to thank her and resolve to care for her better. Inevitably, it is the subject of our waste that becomes a main topic. It is what we can control, and one of the small ways where we can actually give something back to this generous creation.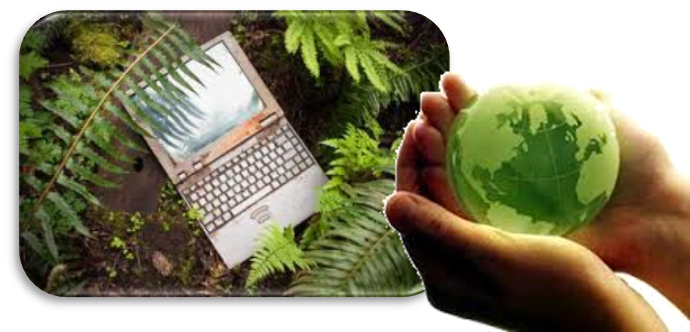 E-waste is relatively new, as we settle into our digital age. As electronic items grow in amount per person, so does their lifespan shrink. All of these used items are going somewhere and according to the Carnegie Mellon University it is predicted there are about 70 million computers in our landfills. There are mice, keyboards, CRT monitors, and so on. As these items are incinerated they degas dioxins which cause cancer. As this e-waste sits in the landfill, the rain passes through the parts, melding to the toxins before seeping into the ground to mix with the groundwater.
But, we are no longer the stubborn teenagers of mama Earth. Today, there have been incredible initiatives that most people use to save their tax dollars and promote their society, simultaneously helping the Earth. For instance, batteries used to leak harmful amounts of toxic metals into the ground. Energizer lead an initiative to improve the battery capsule and now most can be safely thrown away. Mobile phones are being recycled very successfully, with phones for soldiers programs and other companies collecting the parts to reclaim parts. Mice, monitors, and keyboards are still a problem, but computers are more often than not being donated for use. Recyclers recover more than 100 million pounds of materials from electronics each year. Our government grants tax returns on donations of computers to non-profits and school systems.
To see which types of batteries are safe to throw away: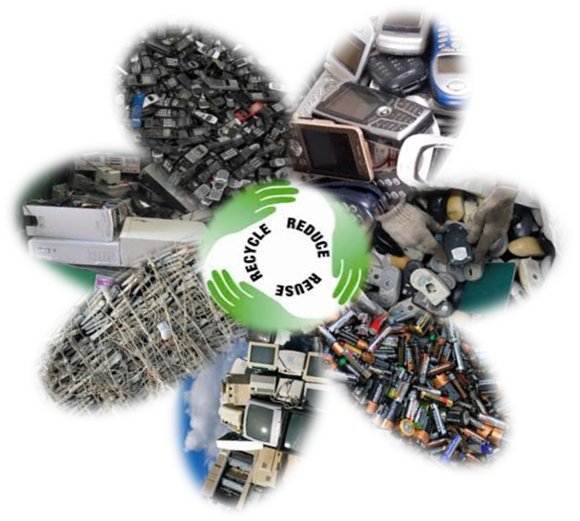 http://www.energizer.com/learning-center/battery-care/Pages/SafeBatteryDisposal.aspx
To see how to recycle in your area:
http://www.epa.gov/epawaste/conserve/materials/ecycling/donate.htm