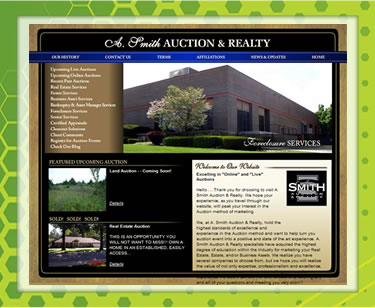 Website Design & Development

Are you looking for a web design company that provides affordable professional web design? We'll, you're in the right spot! At PRONETS, we aim to increase your web traffic with creative CMS web design while keeping your web design costs within your budget. During our initial consultation with you, we'll determine your goals so we can find the perfect website solution for your organization.

In addition to great designs, we also set our websites up on a web content management system. What does this mean? When you say, "I want to be able to change/update my website," we can say "YES you can!" with our PHP content management system (PHP CMS based on Joomla).  We'll even train you one-on-one how to use the easy content management system to keep your website fresh and updated.

Website Hosting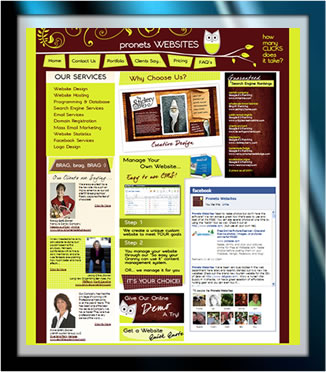 Already have a website, but looking for a web hosting company? We can help you with that. ProNets is a Virginia (VA) website hosting company that provides web log analytics tools to our hosting customers. This allows you to see how much traffic your website gets, what key phrases folks are tying into the search engines to get to your website and more!  

Our services range from static FTP hosting to dynamic, database driven hosting. We can host sites that are PHP or .NET based, so just let us know what you need.

And, don't fret – we do provide automatic, secure back up services for your data, too! For more detailed information and to view our extensive website design portfolio, please visit www.pronetsweb.com .