| | | |
| --- | --- | --- |
| Put 30 Minutes Back in Your Day with PRONETS Spam Filter | | |
Thursday, 17 May 2012 08:18
That's Right! Put 30 minutes or more back into your day with our terrific spam filter. Recently, Bill Gilmer from Wordsprint in Wytheville, VA said about our spam filter
"I'm impressed. SO much better than before, it's gained me 30 minutes a day..."
Read more...
| | | |
| --- | --- | --- |
| Free Yourself From SPAM - PRONETS May Newsletter | | |
Wednesday, 16 May 2012 11:30
In May we would like to help you with your SPAM, and no, we're not talking about the canned "meat" that you can find at your local grocery store. We're referring to the malicious, annoying emails that you get from people that you don't know trying to get your bank information. So take a look at the latest newsletter and get some tips and tricks to use in your workplace!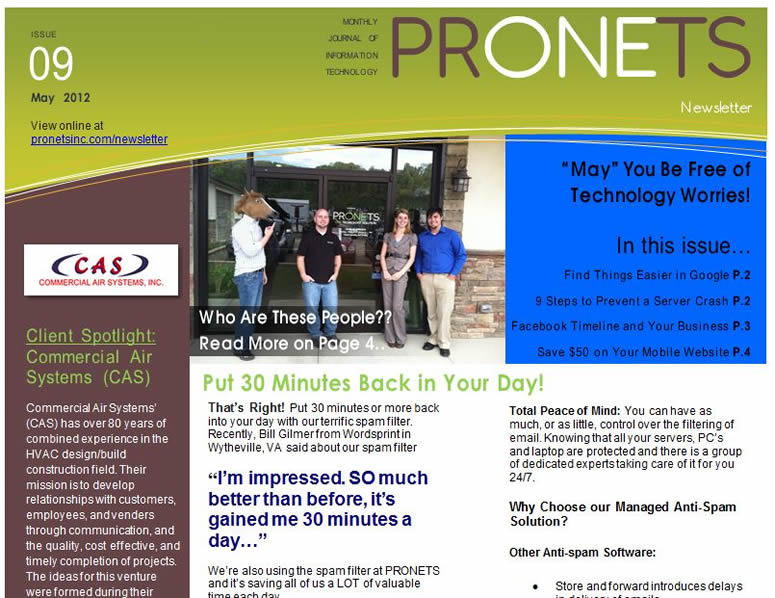 Page 38 of 45