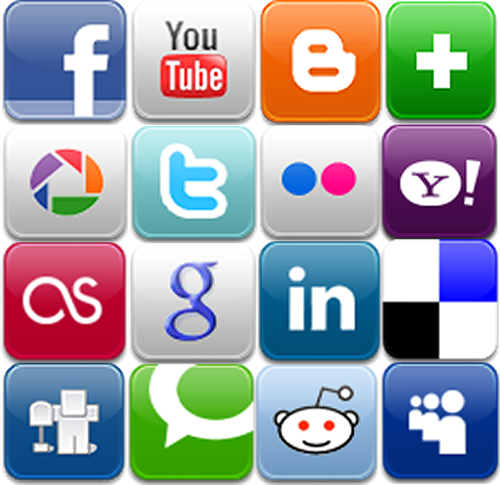 Sure, there's a ton of information floating around online. With a little targeted searching, the companies you want to talk to will rise to the surface. Don't discount general search engines like Google, Yahoo! and Bing.
While you may have to pick through some non-relevant results, searches here can pull up all sorts of interesting tidbits about your target companies and even reveal new ones. You'll come across press releases packed with information about new and exciting happenings. You might also find mentions of the company in news articles. Any of these might include something that leads to an "in" for your pitch. You can dig deeper and faster with specialized search engines. It may take a bit of work to find one that is relevant to your industry, but you'll discover really nitty-gritty information about a particular vertical.
Twitter is also a great resource for finding new possible customers. Because tweets are searchable, it acts almost like a search engine. Plug in keywords for your industry and take a look at the search results.
More and more companies are putting time and effort into blogging. If you can find a company's blog, you can find great bits of information to help shape your sales pitch. But how can you find them? Hit up Technorati, a search engine that was built specifically to search for blogs.
Finally, seek out your competition's websites and keep up with what they're doing. Check out any customer stories and case studies and take a look at press releases. If they have any customer forums or communities, read through the conversations to gain some insight into what issues their users are facing that you might be able to solve. It should go without saying (but we'll say it anyway) you definitely don't want to pitch your business here, but you can certainly find some new prospective targets to approach elsewhere.
Researching companies on Facebook can give you great insight into their own audience, since the interactions there are much more personal and one-to-one. Be wary of making any sort of sales pitch directly to a company here.
Google Plus boasts a large user base, but the engagement levels are not as high as those of Facebook. The platform does give companies and users some unique tools, and sales people can gain a lot of insight. Users share a lot of content, and because Google Plus is integrated with other Google products, posts and conversations carry more weight in Google search results.
LinkedIn can be a goldmine for salespeople - not only for networking, but for finding new companies you'd like to target. With so much information at your fingertips, a little research can go a long way. First, find the company you're interested in. The brand profile page will often include a list of current employees. Scan this list for people with job titles that line up with your product or service. These are the folks you want to get to know. Nothing gets your foot in the door faster than a personal referral, so pay attention to any existing connections you have to the company. Ask your connections to make an introduction to your target for you.