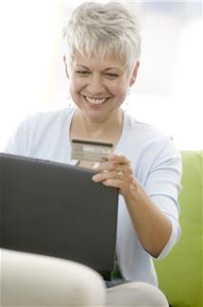 Santa called, and he wanted to make sure you were ready for Black Friday and Cyber Monday this year. He decided to leave an early present for Web professionals, business owners and retailers everywhere.
Prepare for Customer Inquiries
The biggest difference for customers who decide to shop on the Web rather than in-store, is the lack of customer service. For example, a customer who is searching for a specific blue sweater in a brick-and-mortar store can easily ask a sales associate for assistance, however, this is not the case on the Web.
Advertise Everywhere
Nowadays, there are many avenues where brands can spend their advertising dollars on the 'Net, including within search, social and mobile channels. This is why marketers should analyze online advertising campaigns from holidays past to determine which campaigns generated the best return on investment. By doing this, marketers can also review which keywords from the 2011 holiday season sent the most and highest converting traffic.
Be Mobile Ready
Mobile shopping has reached $20 billion in 2012, with that number set to grow with tablet shopping, according to Javelin Strategy & Research. The company's Strategy & Research EVP and Research Director, Mary Monahan, counts tablets as the ideal channel to transform PC-based online shoppers into mobile shoppers because of the large-screen real estate and mobile capabilities.
Create a Savvy Social Campaign
Retailers not leveraging social media's prowess this holiday season – and in general – stand to lose out on revenue that is often unexpected. Pinterest is the real standout network of the season. Its potential and popularity is in its simplicity. It takes very little to get started.
Engage with Email
One of the best ways to encourage audience engagement with your brand during the holiday season is with email. In fact, a recent study from Listrak and Harris Interactive reveals that 41 percent of Americans who receive emails from retailers have made a purchase in the past six months as a direct result of receiving the retailer's email.
Be Search Friendly
Consumers do a lot of searching during the holidays on their quest to find the perfect gift for someone special. In the online world, much of that searching is done through Google, whose search engine just happens to feature product listing ads, as well as a wholly re-imagined product search service called Google Shopping that essentially works as a separate retail-focused search engine.
Pick Up the Speed, Developmentally Speaking
The holiday season will inevitably bring about holiday traffic, and if your site isn't adequately prepared, it could be costly. After all, most e-commerce sites are notorious for having slow site speeds to begin with, so you don't want to be chasing away more customers (and losing more revenue) than you have to.
Read the full article at http://www.websitemagazine.com/content/blogs/posts/archive/2012/10/19/Holiday-Checklist-for-Web-Success-.aspx?utm_source=newsletter&utm_medium=email&utm_campaign=newsletter.
If you need help with your website, social media or mass emails be sure to contact us!